A Conversation with Gregory Holch
(Frequently Asked Questions)
Q: Tell us a little bit about The Things with Wings.

A: The Things with Wings is a fantasy novel for readers in middle school. It's about a boy named Newton who is almost twelve years old and who has just moved to a town that experiences the arrival of a huge migration of Emerald Rainbow butterflies each spring.

Newton meets Vanessa, a girl who is obsessed with the idea of flying, and together they follow the butterflies and discover a secret butterfly garden. Soon they are caught up in a magical adventure about flying and friendship, butterflies and books.

Each of the characters will undergo significant changes and metamorphoses before the end. The book is also a mystery. Why have all the 12-year-old children in town disappeared, and who is the man in the black hat who is following Newton and Vanessa?


Q: How did you get the idea for The Things with Wings?

A: The basic idea came to me one night years ago when I was a student in Margaret Nielsen's ninth grade biology class at Central Junior High in Greenwich, Connecticut. I was working on a year-long report which was due the next day, and it was the first time I'd ever stayed up all night to finish a paper.

Even then, I was always turning school projects into stories. I had created a narrator called the bookworm who presented the report, and then at 4:00 in the morning the final line to the paper popped into my head, "The bookworm flew away...It turned out he wasn't a worm at all, but a caterpillar."

I turned in the paper on time and got an A. I especially remember that day because that afternoon my mother graduated with a master's degree in library science from Columbia University, and I could hardly stay awake through the ceremony. I fell asleep on the way home. It took 30 years to turn that glimmer of an idea into my first published novel.


Q: Is there really such a thing as an Emerald Rainbow butterfly?

A: The Emerald Rainbow butterflies in the book are imaginary. However, the background information about butterflies, butterfly migrations, and butterfly gardens is as scientifically accurate as I could make it. I based the behavior of the Emerald Rainbows on the Monarch butterfly. I like to think that there is enough science in this book to make it a good introduction to the real study of butterflies.

People who study butterflies are called lepidopterists.

When I was in elementary school and junior high, I used to spend Saturday mornings at the local Audubon nature sanctuary. That's where I first learned about butterflies.


Q: Is there a real town of Angel Falls?

A: I wish there were. The idea of the town is based on Pacific Grove, California, a town that does experience a migration of Monarch butterflies every fall. The physical town is based on Greenwich, Connecticut, where I grew up. The library in the book is based on the Greenwich Library, where my mother worked for 30 years.

The librarian's name, Jasmine Byrd, is a combination of the names of two people who have worked in the children's room of the Greenwich Library, Jasmine Posey and Portia Byrd, but the librarian's character is made up.


Q: Are the characters based on real people? Is Newton you?

A: The characters in The Things with Wings are not based on real people. I made them up from my imagination. I am not Newton. I love to read, and Newton does not. But some of the things that Newton does are based on things that I have done.

One spring in seventh grade I sat under a tree reading short stories by Edgar Allan Poe for English class. Later, when I was a student at Hampshire college, I asked a girl about the man who kept walking by, and all she would tell me was that he was the head of the English department. (If you've read the book, then you know something else about him, too.)

Writers build characters and plot out of little moments like these from their lives. And they build the themes of the entire book out of ideas that are important to them. Can you tell that books and reading are important to me?


Q: The Things with Wings is a first novel. Do you have any advice for first-time authors?

A: The first thing I would say is that if you want to write, you have to be a reader. I believe you should read a thousand books like the one you want to write. Everyone laughs when I say that, but I mean it literally.

Then you have to make the time to write. It took nine months to write the first draft of The Things with Wings, writing one day a week, a chapter a week.

Another suggestion would be to get a job in the editorial department of a publishing company. A number of successful children's book writers have also been editors. A number of librarians have been children's book authors, as well.


Q: Who will like The Things with Wings?

A: I think that both boys and girls will like this book, especially if they enjoy fantasy with a touch of mystery, or if they like stories about strong friendships. I wrote it for middle school readers in grades 5-7, but I've begun to hear from a number of really good readers in third grade who have liked it, too.


Q: Who are your favorite authors?

A: Some of my favorites are E. Nesbit, who wrote Five Children and It, Arthur Ransome, who wrote Swallows and Amazons, and John Buchan, who wrote The Thirty Nine Steps.

Recently I have been reading some books by Josephine Tey, who wrote Brat Farrar and other British mystery books.


Q: What are you working on now?

A: I am working on a book about an enchanted castle, and that's all I can say at this time.


Q: There are a lot of secrets in The Things with Wings. Do you have any secrets?

A: I don't have any secrets, but here are six things that many people don't know about me:

1. I am the oldest of seven children. My father was a pioneering television documentary writer/director/producer. He won an Emmy award, a Christopher award, and a DuPont-Columbia University award, among others. My mother is a librarian.

2. I have edited 300 books by other children's book authors. I also selected all the books on Scholastic's Teen Age Book Club (TAB) classroom order forms for more than 20 years. The person who did this before me was Ellen Miles. The person who did this before her was Ann M. Martin. They have both gone on to become very well-known children's book authors.

3. I have an "amateur extra" ham radio license. (I got my first radio license when I was 12. I was inspired to get it by reading a children's book called S.O.S. at Midnight by Walker A. Tompkins.) My call sign is WA1FAX. I have not been on the air in many years, but I still know morse code.

4. I like photography, and I am really good at developing black and white film.

5. I sing and play rhythm guitar, although I have not done this in a while. If you are a children's book author, editor or librarian who wants to form a band, let me know!

6. I recently went back to school and got a master of science degree in library and information science.


Q: Why did you go back to school? Did you have to take a lot of tests?

I went back to school because I thought it might be fun to be a librarian. There were not a lot of tests, but I did have a lot of papers and projects to write. One of my projects was a "pathfinder" for Women's History Month, which I wrote as part of an internship at the Léman Manhattan Preparatory School's upper school library. If you've never seen a pathfinder before, you can see the project here:
Q: You say you have worked as a book editor. How is that different from writing?

Editing is not the same as writing. An author writes the book. An editor helps the author make the finished book be the best it can be. Below are some of the books I've worked on as an editor.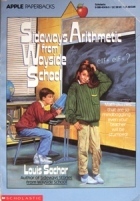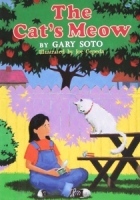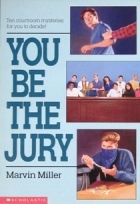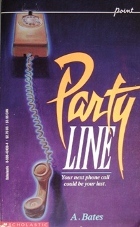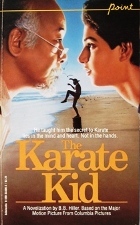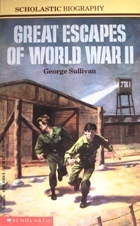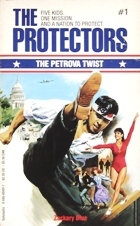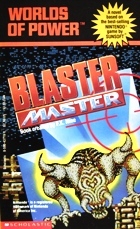 Copyright © 2010-2022 by Gregory J. Holch. All Rights Reserved.